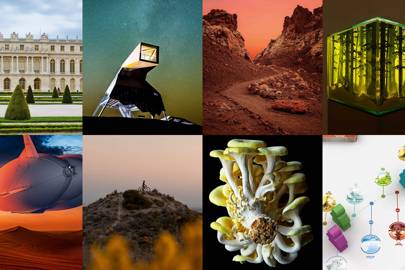 Season three of Stranger Things was the one with the shopping mall and the return of the Mind Flayer – but it was also the one in which Will Byers kept plaintively asking his friends, 'Can we just play Dungeons & Dragons now?' This fantasy classic came of age in the 1980s and since its appearance in the retro-nostalgia TV show its role-play has been quickly adopted by not-around-the-first-time millennials. But this isn't the only box in the cupboard.
Tabletop gaming is flourishing, and dusty rule books from old-school hits such as Cluedo, Risk and Monopoly have been torn up: rather than just rolling dice and plonking counters around, the new generation of games focuses on more female characters, collaboration over conflict, and evolution.
In addition to Catan (building settlements and trading), the most influential are Carcassonne (creating a medieval landscape) and Ticket to Ride (connecting cities by rail), each involving maps and an element of travel – the latter around the golden age of steam or, in newer versions, the New York Subway and Swinging Sixties London. Then there's Dawn of Worlds, in which everyone creates a map and storyline together; Ishtar, for planting trees in the desert; Paupers' Ladder, based in an alternative Brighton, and Tokaido, pictured, a gentle pilgrimage set in Japan in which the aim is, well, to try to have a nice day – go for a walk, visit a teahouse.
In the unfortunately topical Pandemic, players with different skill sets – scientist, medic – team up to vanquish a series of global infections. 'That sense of working together to solve problems, coming up with a plan, is why I play board games,' says Christopher Eggett, whose Tabletop Gaming magazine is behind the UK's newest festival dedicated to them. 'They can be discursive, almost like parlour games or escape-room puzzles, and one way of connecting people that doesn't have to revolve around alcohol.' While fans continued online during lockdown via Tabletop Simulator, gaming bars and cafés – Snakes & Lattes in Toronto, Café Meisia in Paris – are hoping to open again soon. They're not only meeting places for like-minded travellers, but also testing grounds for ideas created by players to be crowd-funded into a box of their own. Your turn…
Source link