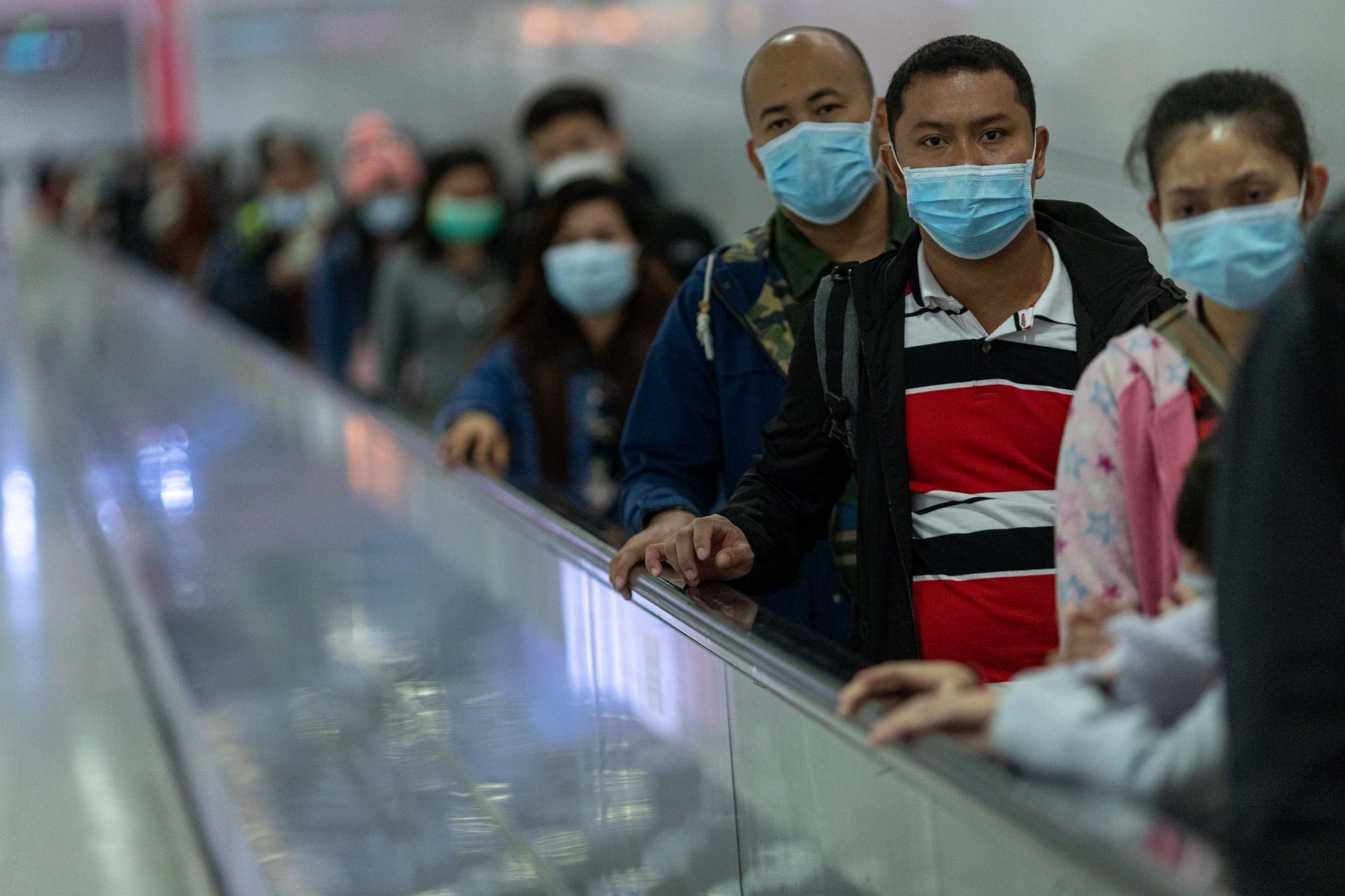 As the deadly Wuhan Coronavirus continues to spread, concern is growing among travellers with bookings for China and other east Asian countries later in the year.
As of 26 February, there have been 2,666 deaths and over tens of thousands of confirmed cases in China alone.
Around 600,000 British travellers visit mainland China each year, and a similar number travel to the Special Administrative Regions of Hong Kong and Macau combined.
Millions more travel to nearby countries such as Japan, Thailand, South Korea and Vietnam.
Many people have contacted The Independent with concerns about the spread of the virus, which is also known as Covid-19.
These are the key questions and answers.
You are in mainland China and want to leave
The Foreign Office is warning against all but essential travel to mainland China, and against all travel to Hubei Province – the central region with Wuhan at its heart.
Chinese officials have closed transport in and out of Wuhan and other cities in Hubei province, including buses, subways, trains, and the international airport. Other locations may be affected.
Older adults and people with underlying health conditions may be at increased risk for severe disease.
Hubei Province has now effectively been placed in quarantine. Flights, trains and local public transport have been halted.
For travellers elsewhere in China, the FCO has said that they should get out while they can. There are still airlines flying out from China, with the country's three main airlines still operating flights from the UK.
You are booked to travel to mainland China imminently
Anyone who continues with plans to visit China in spite of the advice risks invalidating their travel insurance.
Travellers with imminent bookings to China with UK holiday companies will be entitled to full refunds. But it is likely that travel firms will ask those with future bookings to wait to see if the warning is withdrawn.
UK-based airlines British Airways and Virgin Atlantic have suspended flights to mainland China. BA has halted flights until 17 April, while Virgin's remains open-ended. Flights to Hong Kong are unaffected.
Passengers with bookings to China should contact the airlines or travel agent they booked through for more information.
Many other global airlines – including KLM, Delta, United, Air Canada and Lufthansa – have slashed flights to mainland China.
The big airlines in the People's Republic are offering an apparently open-ended opportunity to refund tickets in full, if they were bought before 24 January 2020. 
Air China, based in Beijing, says: "In order to carry out the joint prevention and control of the 2019-nCoV epidemic and implement the requirements established by Civil Aviation Administration of China, passengers who have booked tickets for flights operated by Air China, including mileage award tickets, can voluntarily refund their tickets.
"Air China and all of its ticket sales agencies should not charge refund fee."
China Eastern, based in Shanghai, has a similar policy. The airline says: "China Eastern always puts the life safety and health of passengers first, and will continue to pay attention to the progress of the epidemic, and make every effort to do a good job in epidemic prevention and control.
"We will work together to overcome difficulties. Thank you for your understanding and support."
China Southern, based in Guangzhou, is believed to be following suit – though The Independent has not been able to confirm this.
In addition, Hong Kong-based Cathay Pacific is offering full refunds for all tickets to or from mainland China so long as they were bought before 25 January 2020 and are for travel up to the end of February 2020.
Many other airlines are offering flexibility to change the date of travel.
You have a flight booked via mainland China – Beijing, Guangzhou or Shanghai – to a third destination in Asia or Australia
The airline may offer a full refund, even though there is no legal obligation to do so. If you go ahead with the trip, see below for airport advice.​
You are planning to visit mainland China several months from now
While you may naturally feel apprehensive, at this stage there is nothing you can do except watch the situation unfolding.
You are travelling to or through Hong Kong
The Foreign Office warning does not apply to Hong Kong or Macau. It says: "You should comply with any additional screening measures put in place by the Hong Kong authorities." But there is no warning against travel to Hong Kong, nor any reason at present requiring travel companies to relax their policies. 
You are travelling to Thailand, Japan, Vietnam or elsewhere in east Asia
There is no obligation for your travel firm to offer any flexibility. Travel insurance will not cover "disinclination" to travel. Were you to cancel, you would lose some or all of your money.
Air travel
The one place it is difficult to avoid close contact with others is on a plane. Start at the airport by scrupulously washing your hands after touching the tray for your cabin baggage at the security search point.
On board, airline passengers are susceptible to the spread of airborne germs. Wearing a medically approved face mask, which is certified as offering FFP3 protection, may protect the wearer against contracting the virus. But the main benefit of wearing a mask is for passengers carrying the virus, because it reduces the possible spread.
Essential travel hygiene
Every traveller should practise good personal hygiene: wash hands frequently with soap. Pay with contactless whenever you can to avoid handling money. Eat meat and egg dishes only if you are sure they have been thoroughly cooked.
Avoid close contact with anyone showing symptoms of respiratory illness such as coughing and sneezing.
Do not lose sight of bigger risks
One reader contacted The Independent about her concern over Wuhan Coronavirus for a forthcoming visit to Bali.
While the virus may yet spread, at present there are far bigger risks to travellers on the Indonesian airline.
The Foreign Office warns: "Terrorists are very likely to try to carry out attacks in Indonesia. 
"There's a risk of dengue fever in Bali, Jakarta and elsewhere in Indonesia.
"Rabies exists in domestic and wild animals. There are many street dogs in Bali and elsewhere."
In addition driving standards are terrible.
Source link