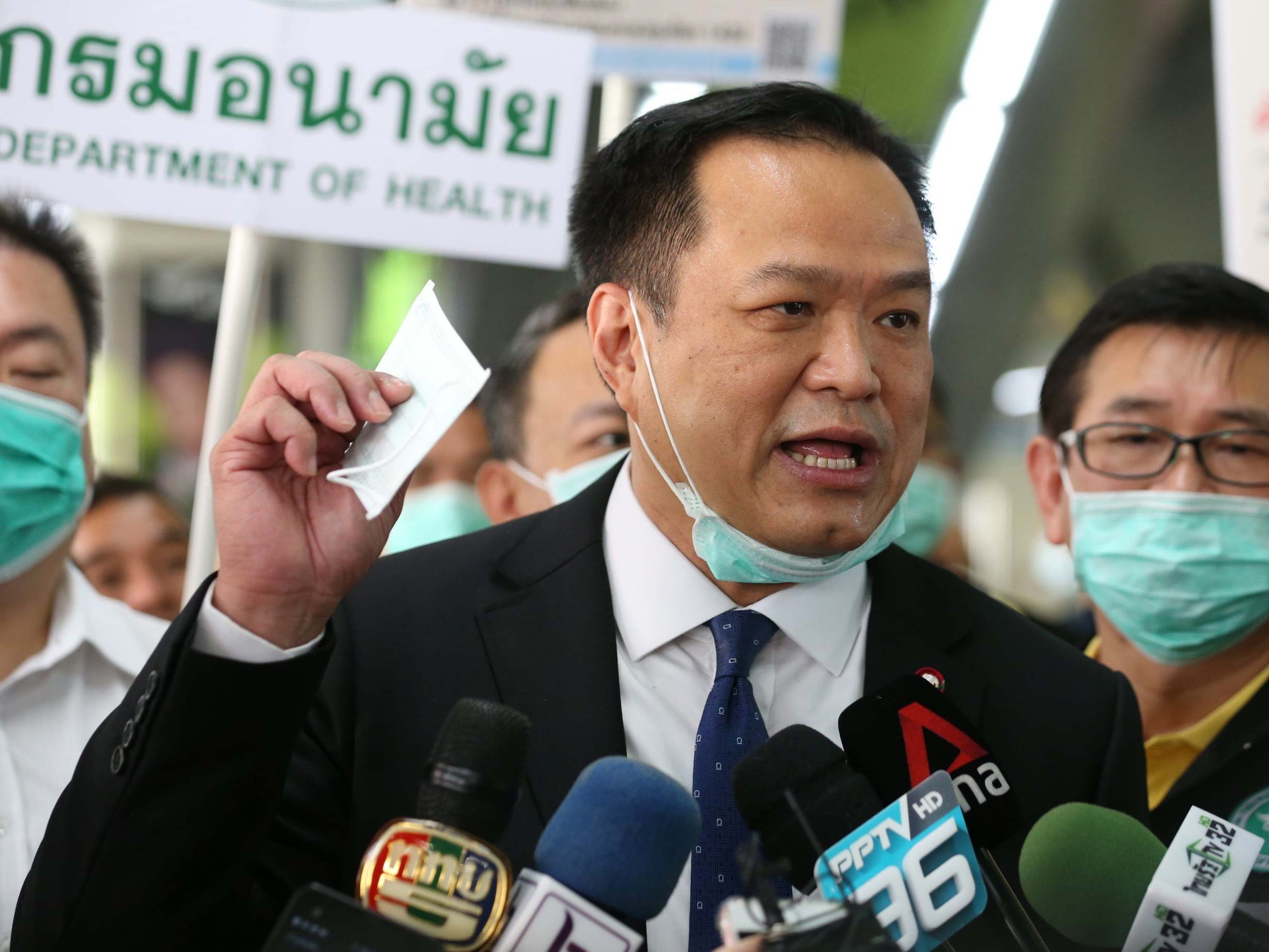 Thailand's health minister has apologised after threatening to remove western tourists who refused to wear face masks from the country.
Anutin Charnvirakul made his apology on Facebook and explained he was upset as the foreigners could be a health risk to Thailand depending on where they were last located.
He reportedly threatened to "kick out" western tourists, who he referred to as "farang", during an interview with local media on Friday.
The word "farang" is usually used to refer to Caucasian tourists and is considered by some as an offensive slur.
While handing out masks to commuters to prevent the spread of coronavirus at a Bangkok train station, he said: "People should accept when they are given face masks. They should not refuse as this is helping to prevent the disease.
"Those damned farangs. We should inform the [foreign] embassies they are not wearing masks. We are giving the masks away but they do not accept them.
"If they are like this, they must be kicked out of Thailand," Mr Charnvirakul added.
Mr Charnvirakul later said on Facebook: "We never know which country foreigners have visited before they come to Thailand. Their previous stop could pose a health risk for the kingdom.
"I apologise for it and thank every foreigner who cooperates."
Thailand has 33 recorded cases of coronavirus, now known as Covid-19, with the latest case confirmed on Tuesday.
The Thai government has not imposed any travel bans to the country since the outbreak of the virus but implemented passenger screening for flights arriving from China and a health certificate requirement.
Tthe World Health Organisation's Thailand office earlier this month tweeted a graphic that said masks were "not needed for general public who do not have respiratory symptoms".
Globally, the virus has infected over 45,000 people and pushed the death toll up to over 1,100 on Wednesday. Only two of the deaths have occurred outside China.
China's National Health Commission reported a decline in new cases reported for the second day in a row on Wednesday.
Source link