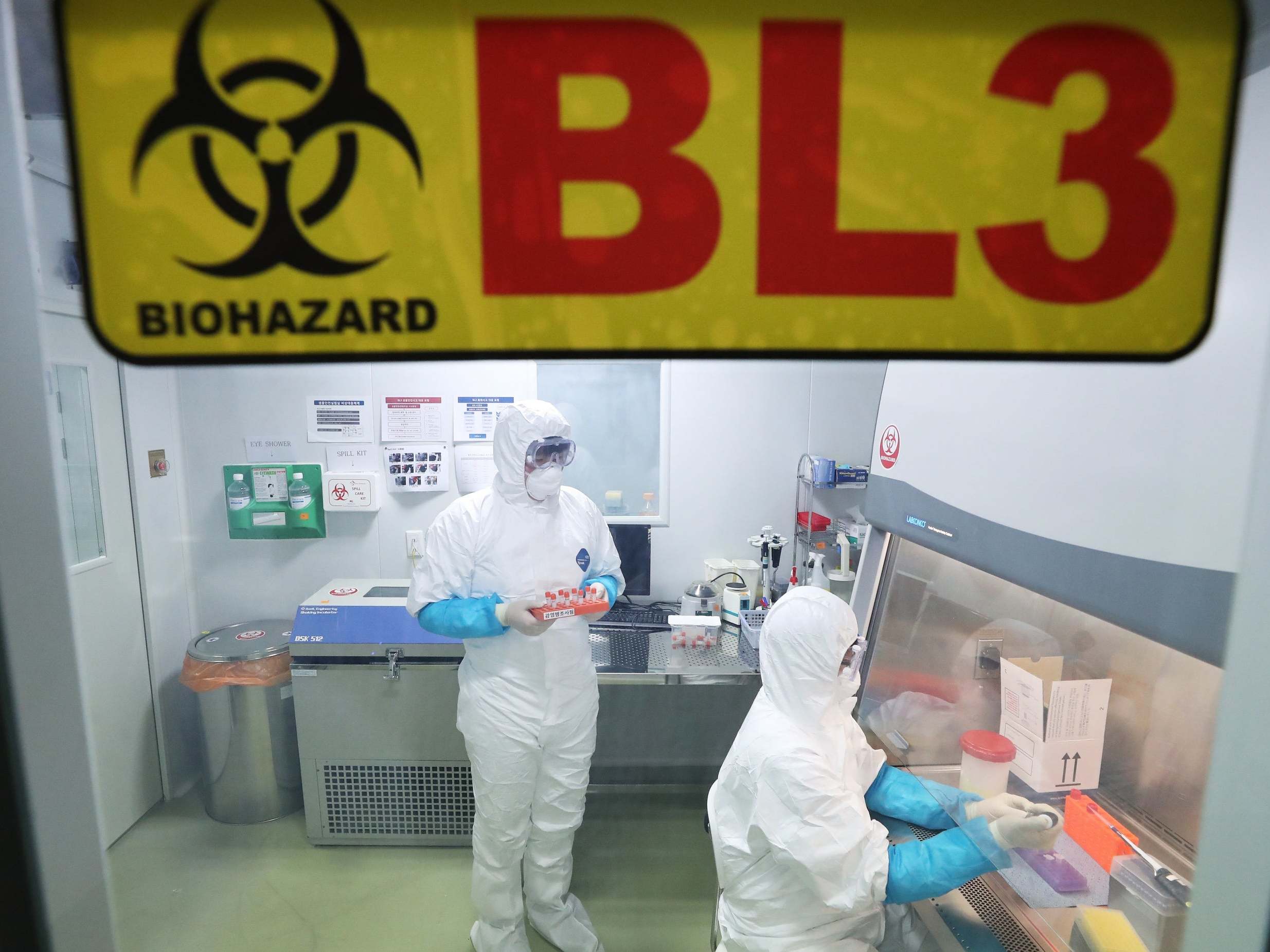 A new virus linked to SARS has the possibility of spreading between humans, though the risk of transmission appears to be low at the moment, Chinese officials said.
The outbreak of a new coronavirus in central China has killed one man and infected 41 people in the city of Wuhan.
The Wuhan Municipal Health Commission said in a public notice that one woman may have contracted the virus from her husband, who fell ill after working at the Huanan Seafood Wholesale Market.
Most of the patients who received preliminary diagnoses of the new coronavirus had worked at or visited the seafood market.
But the woman in this case said she had no exposure to the market at all.
Hong Kong health official Chuang Shuk-kwan told local media it is possible the husband brought food from the market home that then infected her.
But it is also possible that he infected her because the wife did not exhibit symptoms until days after her husband.
Mr Chuang added the threat of human-to-human transmission remains low as hundreds of people, including medical professionals, have been in close contact with infected individuals and have not been infected themselves.
The outbreak has sparked panic and vigilance around Asia, with airports ramping up temperature screening at airports ahead of the Lunar New Year holiday which begins on 25 January.
But a woman has been quarantined in Thailand after she was found to be carrying a mysterious strain of a virus linked to the outbreak.
She had travelled from Wuhan to Thailand as a tourist and was identified and hospitalised by Thai officials on 8 January.
It is the first instance of the new virus being detected outside China. The World Health Organisation has issued guidance on how to detect and treat anyone with symptoms of the new virus.
"WHO reiterates that it is essential that investigations continue in China to identify the source of this outbreak and any animal reservoirs or intermediate hosts," it said.
"The possibility of cases being identified in other countries was not unexpected and reinforces why WHO calls for on-going active monitoring and preparedness in other countries."
Coronavirus belongs to a family of viruses that can cause both a common cold and more serious infections including the deadly severe acute respiratory syndrome (SARS) and Middle East respiratory syndrome (MERS).
Source link