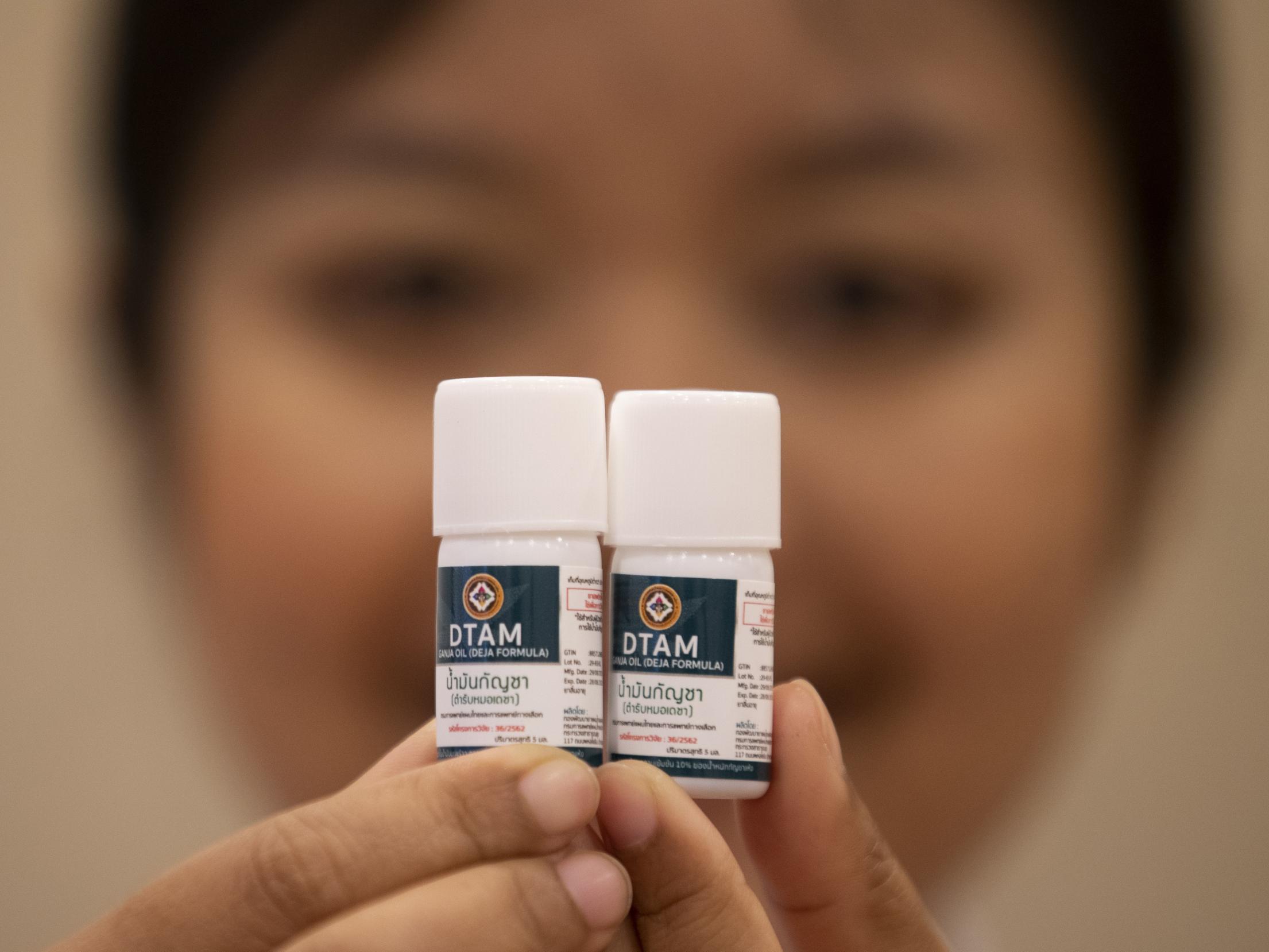 Thailand has opened its first full-time cannabis clinics, which will offer traditional remedies based on the drug. 
The two new centres in Bangkok will also offer alternative cannabis-based medicine, which has been legal in the country since 2018.
Hundreds of people – including many cancer patients – received free oil at a new flagship clinic based at the Ministry of Public Health in a suburb of the capital. 
The initial cannabis-based medicine handed out will be used to treat migraines, insomnia, neck pain, muscle stiffness and nausea. 
Thailand, which has a tradition of using the drug to relieve pain and fatigue, plans to open 70 more cannabis clinics across the country, according to the public health minister. 
Anutin Charnvirakul said the clinic at his department is a "pilot" as Thailand "cannot produce enough doctors with expertise in cannabis".
Around 25 cannabis clinics attached to hospitals already exist but are only open part-time due to a lack of specialised staff.
The southeast Asian country, previously known for its harsh anti-drug laws, legalised medical cannabis and research towards the end of 2018 in a drive to boost the country's income from agriculture.
Cannabis production, cultivation and sale has been limited to licensed Thai producers for the next four years to protect the domestic industry.
Currently, only hospitals and research facilities are allowed to apply for cannabis production and extraction licenses, but the government is reviewing regulations to enable Thai businesses to apply for permits.
The largest producer of medical cannabis is currently the health ministry's Government Pharmaceutical Organisation.
Last November, the NHS was given the green light to use two medicines derived from the drug which are used to treat severe childhood epilepsy and complications from multiple sclerosis.   
It marked the first time any cannabis-based treatment had been approved for routine use by the NHS.
Additional reporting by agencies
Source link