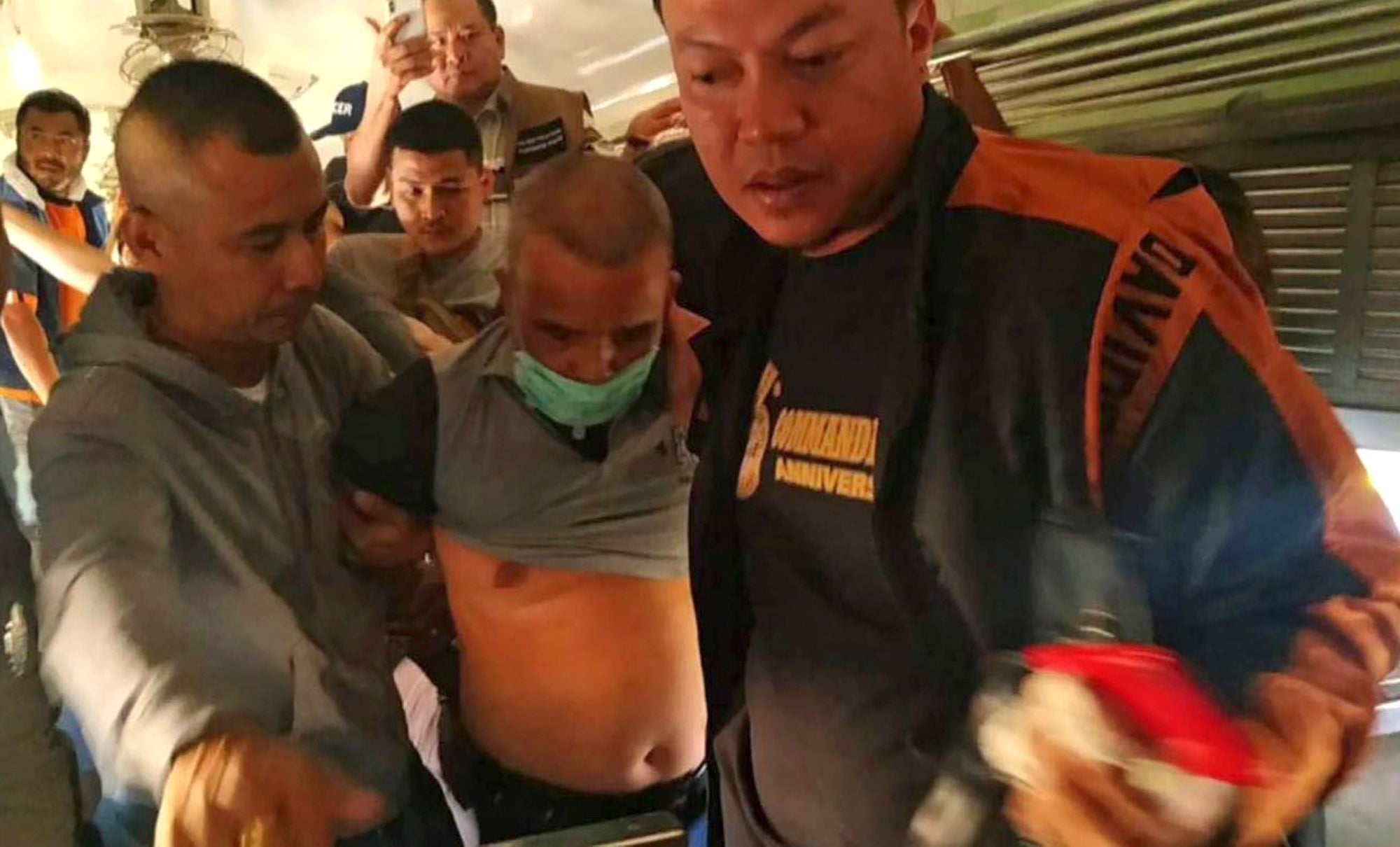 A serial killer who is known as Thailand's own 'Jack the Ripper' has been arrested on suspicion of murdering a hotel maid, seven months after his early release from prison.
After a nationwide manhunt launched on Sunday, Somkid Poompuang, 55, was identified and arrested aboard a train going in the direction of Bangkok.
According to local media, police found him sleeping on the train wearing a cap, a mask that covered the lower half of his face, and a jacket.
Two students aboard the same train reportedly recognised a mark on his forehead and reported him to the police.
Poompuang did not resist the arrest and was taken into custody at a police station in the Nong Sarai district.
He had been dubbed the 'Jack the Ripper of Thailand' after being convicted of murdering five women who worked as nightclub entertainers and masseuses in 2005.
Thailand's appeal court sentenced him to life imprisonment, but he was released early for being a "model prisoner", reported the Bangkok Post.
Police now say releasing him was a mistake and a committee has been appointed to consider a new policy for reducing the sentences of well-behaved inmates.
The woman he is suspected of murdering was Rasamee Mulichand, who police say met Poompuang via Facebook and duped her into thinking he was a lawyer.
The suspect established a relationship with Ms Mulichand and moved into her home earlier this month.
Police Colonel Khajornrit Wongrat, who is overseeing the investigation into her death, said: "She told her daughter and neighbours that she was going to marry the man on 15 December, which was the day she died. The boyfriend went missing on the day, too."
Police concluded her boyfriend was Poompuang after seeing photos Ms Mulichand posted on her Facebook, triggering the search for him.
His photos and details were released to the public with a warning that he was a "dangerous man" and a 50,000 baht (£1,262.78) reward for information leading to his arrest.
Additional reporting by agencies
Source link