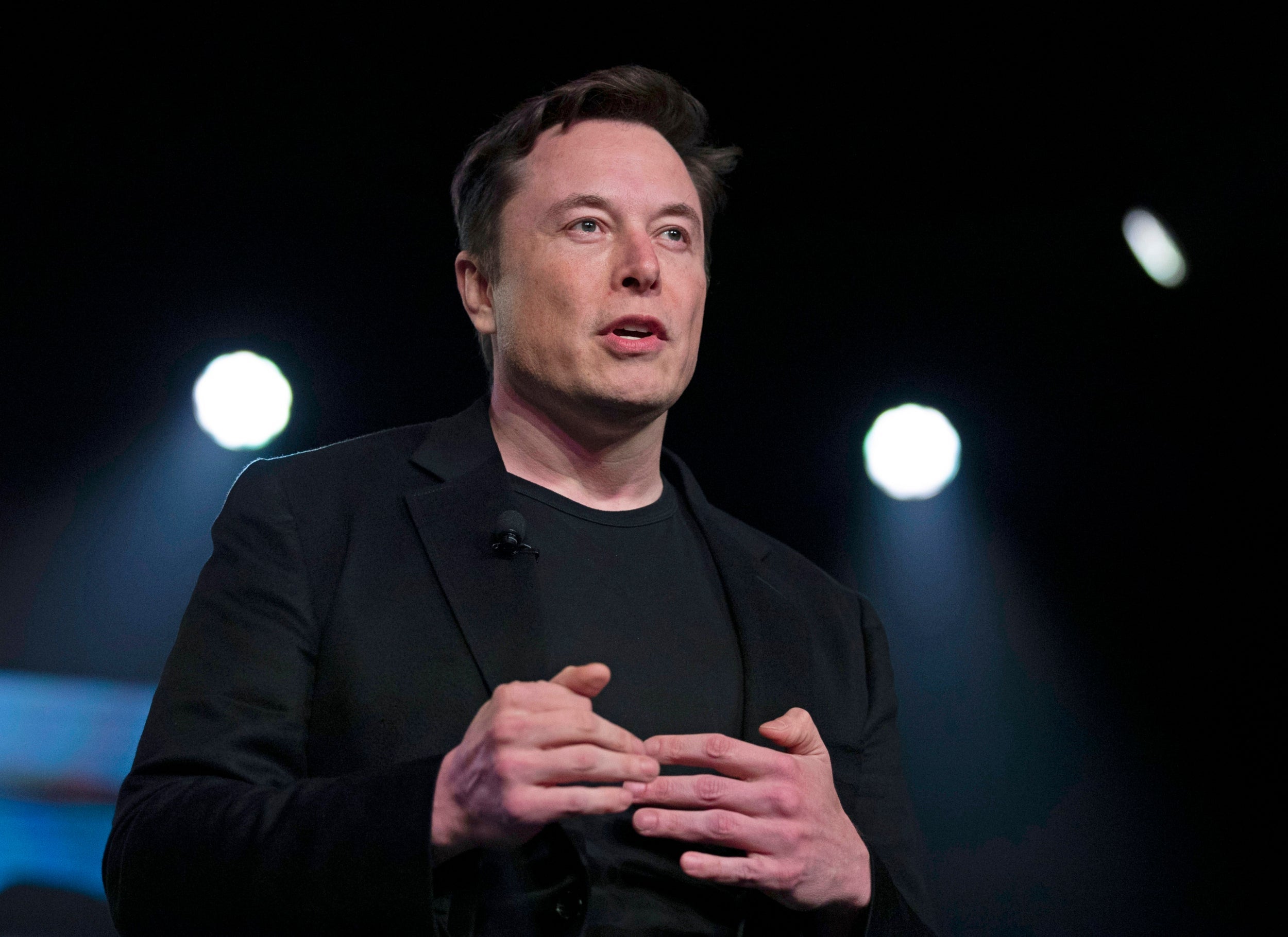 Elon Musk is set to appear in court as part of a defamation case against a British diver he once described as "pedo guy".
The Tesla and SpaceX boss will be asked to explain comments he made to Vern Unsworth during a Twitter exchange relating to the rescue of schoolboys trapped in flooded caves in Thailand last year.
Both men were involved in efforts to rescue the children, with Mr Musk coordinating the development of a small submarine designed to help carry the boys out of the cave network.
Mr Unsworth, who advised the Thai government during the rescue mission, dismissed Mr Musk's scheme as a "PR stunt" and added the billionaire entrepreneur could "stick his submarine where it hurts".
In a series of since-deleted tweets, Mr Musk said he never saw the British expat when he visited the cave network with Thai Navy Seals, and said the fact he lived in Thailand was "sus".
He later added: "Sorry pedo guy, you really did ask for it."
The defamation case is set to take place in a federal court in Los Angeles, during which Mr Musk will deny that the term "pedo guy" is an accusation that Mr Unsworth is a paedophile.
"'Pedo guy' was a common insult used in South Africa when I was growing up," Mr Musk said in a court declaration. "It is synonymous with 'creepy old man' and is used to insult a person's appearance and demeanour."
Lawyers for the British diver claim Mr Musk also hired private investigators to hunt for evidence that Mr Unsworth was a child abuser.
Both sets of lawyers have submitted questions for potential jurors in order to ensure an impartial jury. 
Lawyers for Mr Unsworth will ask whether jurors own a Tesla, while Mr Musk's legal team will attempt to weed out people who think unfavourably about billionaires.
One of the questions potential jurors will be asked is: "Do you have a strong opinion about billionaires?"
After deleting his original tweets, Mr Musk posted an apology on Twitter expressing regret at his choice of language.
"His actions against me do not justify my actions against him, and for that I apologise to Mr Unsworth and to the companies I represent as a leader," he wrote.
"My words were spoken in anger after Mr Unsworth said several untruths and suggested I engage in a sexual act with the mini-sub, which had been built as an act of kindness and according to specifications from the dive team leader."
Source link